Construction of cable car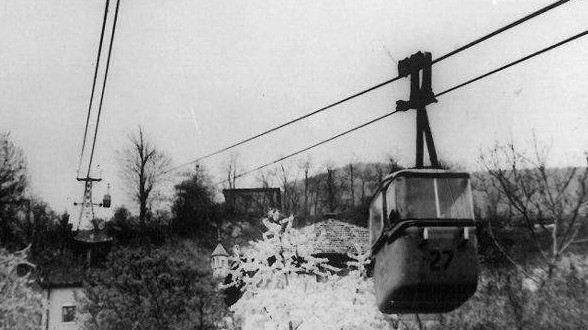 For a long time, Trebević is one of the closest and favourites outing spots in Sarajevo. The long steep climb or bypass route have been replaced by the cable car in 1959. Preparatory works for the construction of the cable car began in 1956, and begining of contruction starts in 1958.
FIRST CONSTRUCTION OF THE CABLE CAR
Trebević cable car, in Sarajevo's jargon known as funicular, was officially opened on May 3, 1959, connecting Bistrik (583 meters above sea level) with Vidikovac on Trebević (1160 meters above sea level). A large number of citizens, who "occupied" the base station and the sloping streets over which it was passing, were attended by the launching of the cable car.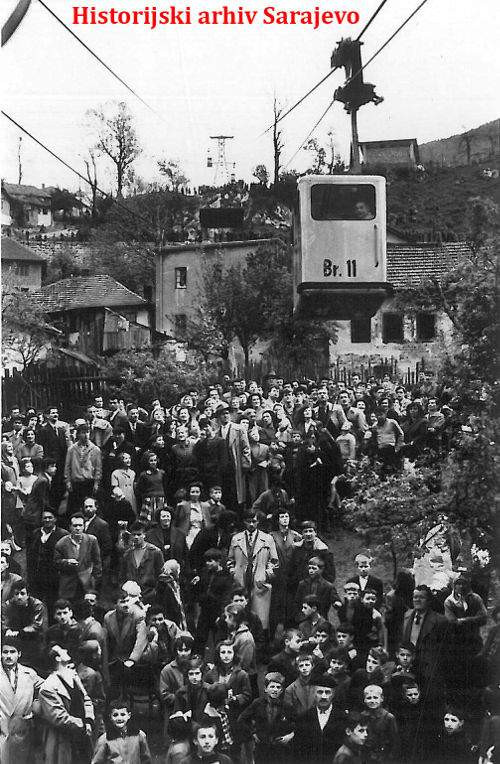 The lower station was located in the Avdage Šahinagića street (at that time Dimitrija Tucovića street), across the Sarajevo City Hall, at an altitude of 583 meters a.s.l., and came to upper station Vidikovac on Trebević at 1160 meters a.s.l. The difference in elevation was over 500 meters and the distance between two stations was 2070 meters.
Trebević cable car, by category, was cabin cable car with reversible system. By construction, it was two-roped, along the route were two steel ropes, one towing and the other carrying. On the route were designed and built-in lattice steel pillars with split foundations (total of 8 pillars), whose height was between 8 and 24 meters. System had 50 cabins which held 4 passengers. The ride lasted 12 minutes, and 800 passengers could be transported in both directions for one hour.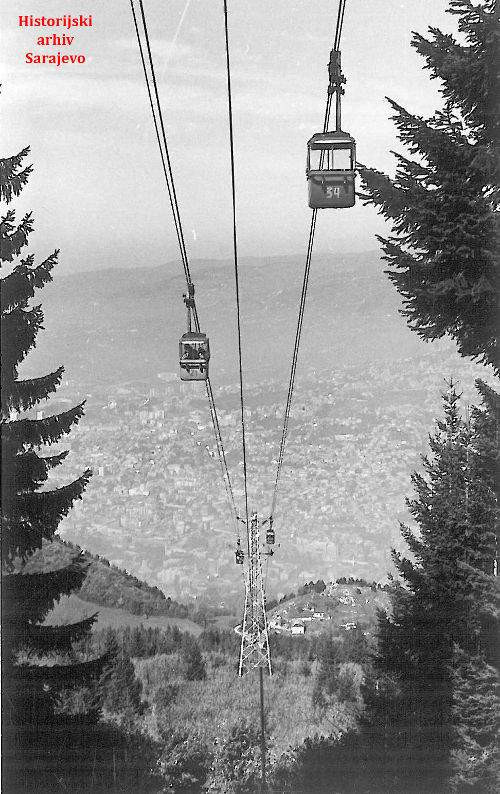 At lower and upper station were built waiting rooms with little bistros, and on the upper station was built restaurant "Vidikovac". With a length of 2100 meters, cable car on Trebević was one of the most significant in the former Yugoslavia, and just one of the few in the world that goes from the center of the city and in 12 minutes leads you into untouched nature, in oasis of clean air.
During the siege of Sarajevo, cable car, along with lower and upper station, was completely destroyed.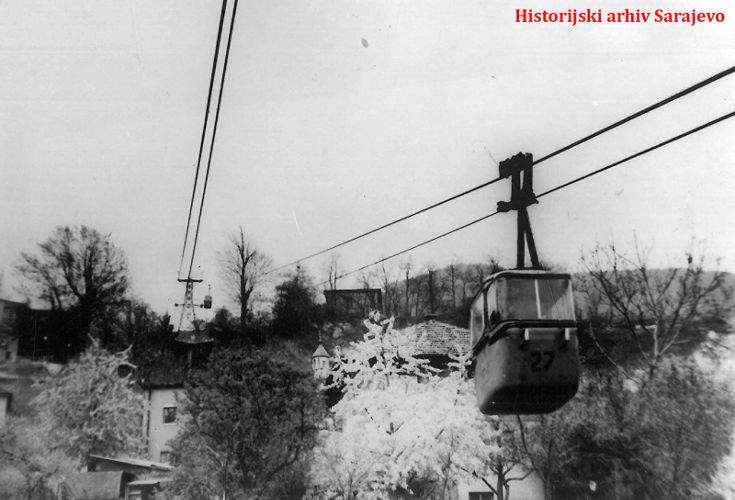 (Photos by courtesy of "Sarajevo Historical Archives": http://www.arhivsa.ba)