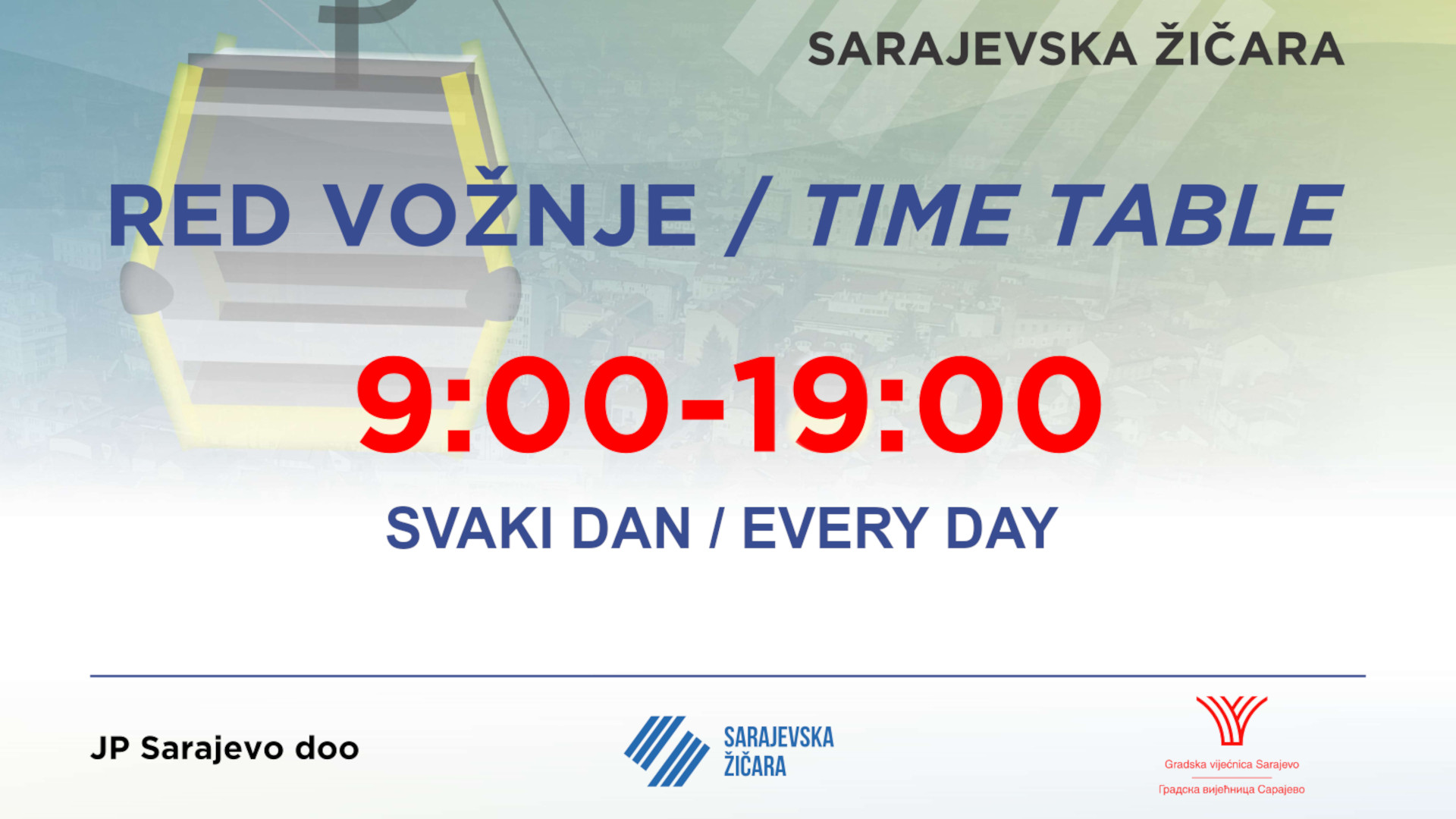 Welcome to Sarajevo Cable Car
Here we are again with you. We take you to a favorite outing spot, with cable car, as older people remember and love, and the young people will love and remember. Love nature, enjoy and let others to enjoy, keep our outing spots clean and beautiful, and ask others to leave no traces behind. This is our natural good, this is our mountain. Welcome to Trebević.
Dolazi nam nova mladost, Sunce je pobjeglo u hlad, prosulo po nama radost, Trebević opet silazi u grad.
Service info
Livestream - Sarajevo Cable Car